08/14/2022 08:00 PM Central
Heidi M Hovan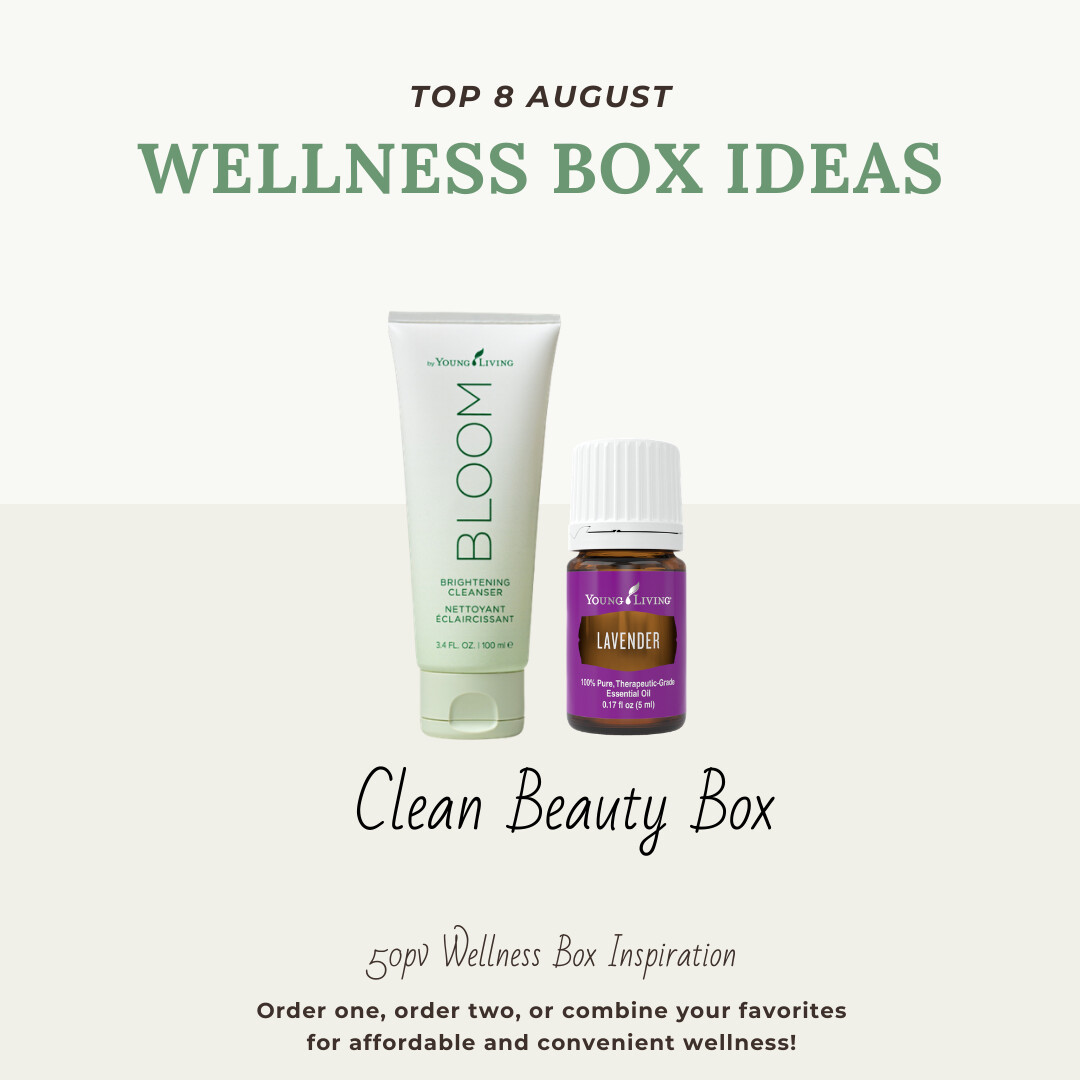 I've got two more Wellness Boxes for you & that's it! I hope these ideas for August have been helpful.
Clean Beauty is something that we all need, so I wanted to share some ideas for a
Beauty Box
. It's easy to spend a fortune on beauty products, and you can by all means add more to your box if you want. But I focused on just two amazing products for this box...
BLOOM is a brand new brightening facial cleanser. It's a must try if you have an uneven skin tone, redness or blotches.
Lavender essential oil is so soothing and smoothing for skin. If you have no other oil for skin care going into August, grab lavender first! You can use it for so many things.