01/10/2023 11:00 AM Central
Heidi M Hovan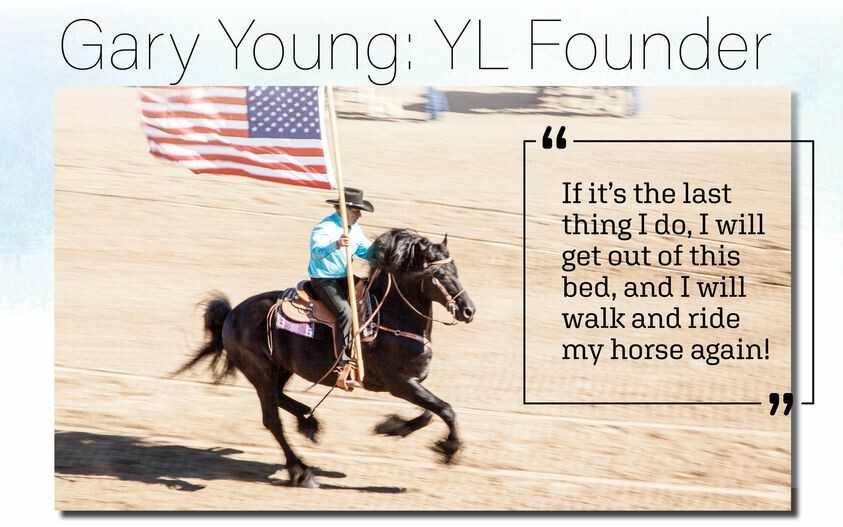 ⭐️ Why Young Living? A Man on a Mission⭐️
"Necessity is the mother of invention."
When D. Gary Young found himself confined to a wheelchair with a prognosis that he would never walk again after a severe logging accident in 1973, Young Living was born, although this dream would not be fully realized until 21 years later.
After three suicide attempts, hitting rock bottom, feeling "disconnected from God, my family and the world", and some "tough love" from his father, Gary resolved that "if it's the last thing I do, I will get out of this bed, and I will walk and ride my horse again!"*
This led Gary to explore different avenues of healing, grow his knowledge of herbs, reconnect with his Creator, travel the world to learn about the production, usage and application of essential oils, and bring his attention to the many other people also needing help💛.
Gary purchased farmland, planted crops🌱, and built his own distillery. In 1994, along with his wife Mary, they began cultivating lavender, peppermint, melissa, clary sage, and many other herbs. He saw the need for top-quality essential oils, and he continued to grow and expand his knowledge, acreage, and technology. Coupled with Mary's previous knowledge of the direct-selling industry, together they grew Young Living into the world leader in essential oils and wellness solutions.
Through all of the success (and failure), there is one thing that Gary and Mary never lost sight of . . . the people🤝.
*Quotes taken from "D.Gary Young - The World Leader in Essential Oils"