Dec 2, 2020 12:57 PM Central
Heidi M Hovan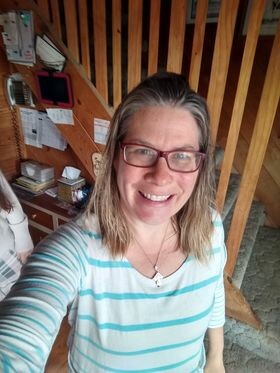 Hey, hey friends! Hope I have a little encouragement for you today.

We have so much to be grateful for.
Tell those you love that you love and are grateful for them!
Stop and play a game with your kids. Read a book to them!
Know your spouse's love language, and speak it - DAILY.
Incorporate self-care. Take a bath, massage your feet, take a walk. Read a book.
Drink a cup of coffee in the morning, fire up your Frankincense Resin Burner, and do your devotionals. Say your prayers on the way to work! If you, like I, work from home, say your prayers during a long, brisk walk.
Seek to be a blessing to others - always.
When you feel like you're coming unglued, cry. And then pray.
Don't wait to live your life! Find something today to do to make you feel fully alive. John 10:10!!!
Rock it today! Do everything you do with confidence, love, and grace. Seek not to REACT. Step back, take a breath, and then respond when your blood pressure goes down. 😉
Remember, God's GOT you! God wins! Pray and trust like it's all up to Him, and do what He tells you to, like it's all up to you! If He calls you to do it, joyfully obey, and TRUST the outcome!
And enjoy the pic at the farmhouse! Kevin and I are having a lovely early Christmas holiday with his family!!!
Don't miss a SINGLE blog post by completing
THIS FORM
.
Love you ALL!!!