06/21/2022 11:00 AM Central
Heidi M Hovan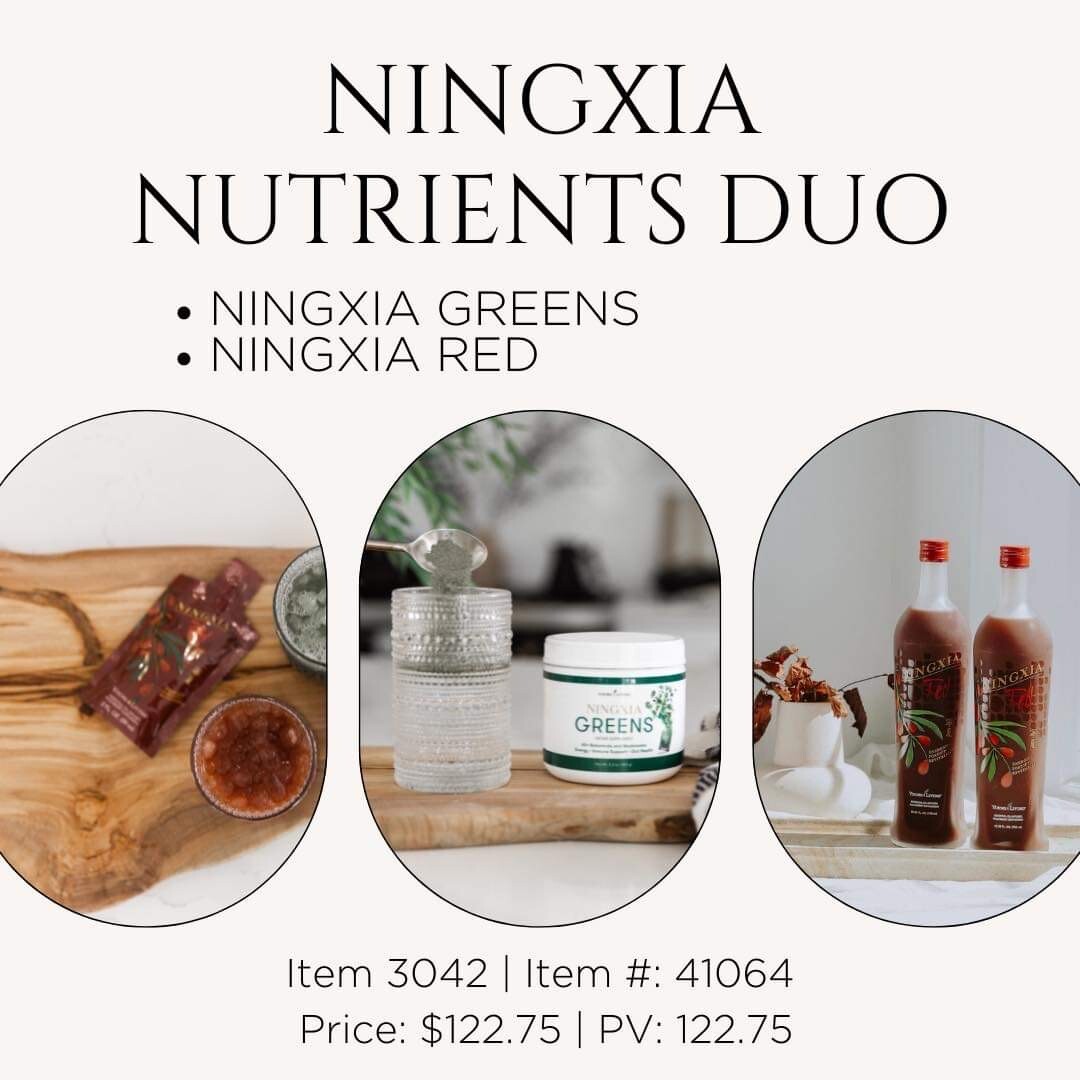 Meet our mushroom, fruit, and vegetable powder, NingXia Greens: a one-scoop solution to health and wellness.
The NingXia Red® combo pack is the best of both worlds: two full-sized 750 ml bottles and a 30-pack of 2-ounce singles. With these options, you can enjoy NingXia Red at home, on the road, and anywhere in between! Add a daily shot of NingXia Red to your diet to enjoy the benefits of this powerful, whole-body supplement. This sweet and tangy drink's formula includes wolfberry, which is touted for its health benefits. Also featuring plum, aronia, cherry, blueberry, and pomegranate juices and extracts, NingXia Red is packed with superfoods to support overall wellness. In addition to these antioxidant ingredients, NingXia Red's formula includes pure vanilla extract and Lemon, Orange, Yuzu, and Tangerine essential oils for a great-tasting, healthy treat.* The benefits of NingXia Red include support for energy levels, normal cellular function, and whole-body and normal eye health. A daily shot of 2–4 ounces helps support overall wellness with powerful antioxidants.* 750 ml bottles of NingXia Red are halal and kosher certified.