Jan 10, 2020 12:03 PM Central
Heidi M Hovan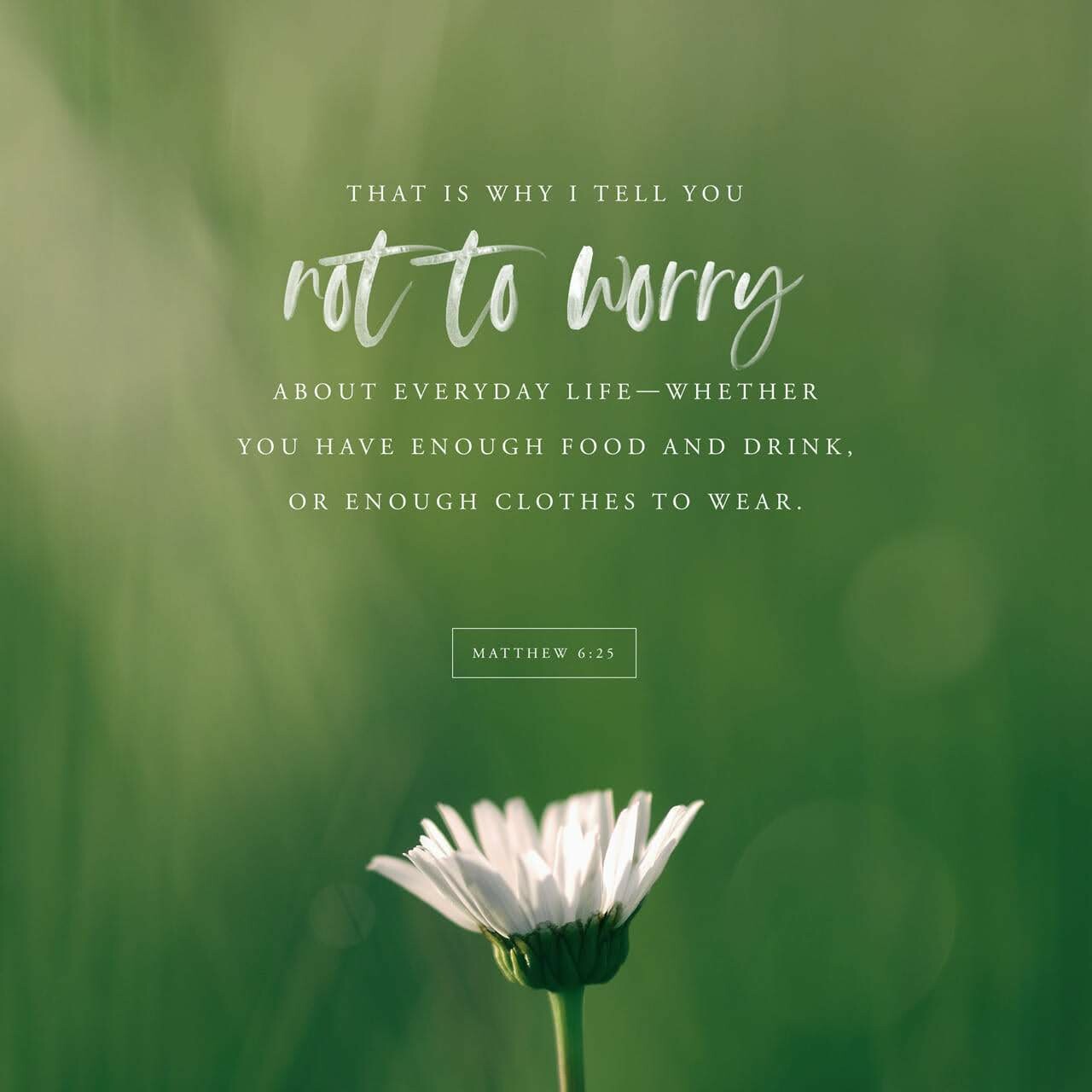 One of my earliest life verses I memorized was this verse, from when Christ was addressing the disciples and the people in His Sermon on the Mount. He said that each day has enough trouble of its own!
I'm an old pro of worrying about life that hasn't happened yet! I love to borrow trouble before it happens. Problem is, that borrowed trouble heaps on top of the trouble of the day, and I end up completely overwhelmed and overly nervous. I have had intense challenge in these situations calming myself down enough to just get through till it's time to go to sleep.
So have I learned this lesson? Christ wasn't merely suggesting it might be beneficial not to worry; he actually told the people not to take on tomorrow's trouble, and not even to be concerned.
This took me a LOT of years and work. I struggled literally every day for a lot of years, to get to the point where the day would just automatically stress me out. I would start that way, and just try to cope.
The first thing I tried was counseling and meds. However, the meds caused me to rage and gain a lot of weight. They even amplified the anxiety! So I quit that cold turkey (I don't advise it), and I actually felt better almost immediately.
I them amped up my running. However, this was also about the time I got injured. Plantar fasciitis, to a marathon runner, at 33. More to get anxious about!
Well, then Kevin went active duty in the military, and I got pregnant with my first child! I couldn't catch a break. Oh my gosh! The stress added on. And we were in the middle of a war! They extended his duty assignment overseas, and gave him months in addition to his original time overseas. Not only that, but it was said you were either deployed, getting back from deployment, or getting ready to deploy. When you weren't doing that, you were getting ready to PCS (move) to a deployable assignment. Those were scary times. It was there I decided I HAD to figure out how to not worry. I said I was determined to live that particular day, since Jesus said that was all I was supposed to worry about. Was that easy? No. It felt like driving a bumper car, where you keep getting jerked back every time you inched away from the track.
I then started using Young Living products and discovered that a supplement, MultiGreens, and two essential oils, Joy and Release, helped me to finally begin my ability to detach from emotions. Now, I am not saying I stopped feeling my emotions, I just learned how to detach from them. I'm not sure exactly how I did this, because I definitely tried to do that for at least a decade. But I just found that with MultiGreens and those two oils, I was able to detach.
The other thing that started making a huge difference in my stopping worrying was a daily gratitude challenge I began in October 2018. I'm going on 416 days straight of practicing gratitude. It has become a check for me, so that I have greatly limited my own critical nature and subsequent fear of the future. It has now become habit, and I can even feel myself stopping myself before adopting a fearful, critical attitude.
Let's crowdsource! I'm curious! What have you found helps you not worry about tomorrow? What's helped you not even worry about today?