08/04/2022 11:00 AM Central
Heidi M Hovan
Continuing on with the August Wellness Box ideas, today we are going to go over the Core Defense Box!
A Core Defense Box is just what it sounds like.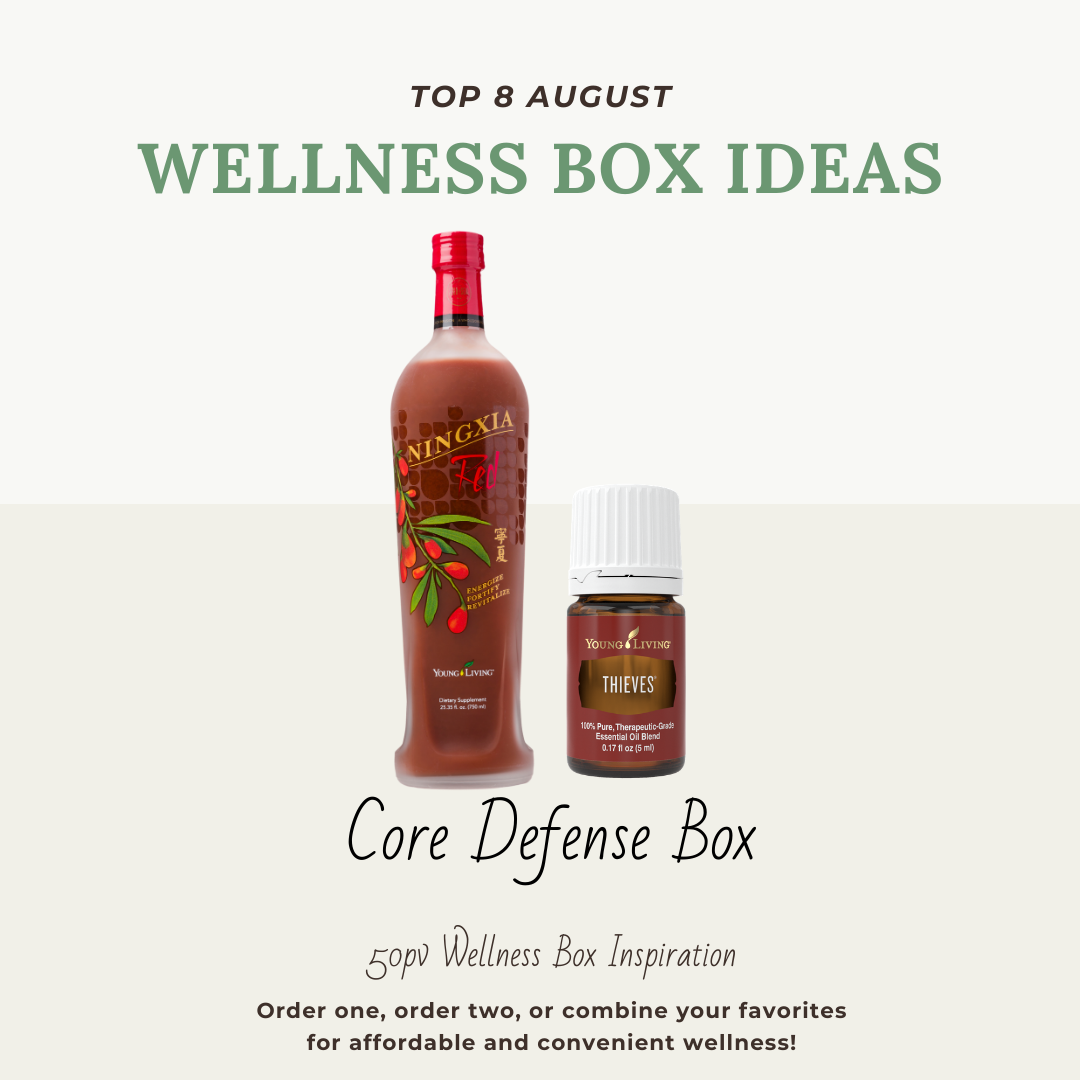 Ningxia Red & Thieves oil were added as a suggestion for August Wellness Box ideas because they are SUCH powerhouses for our health and wellness.
Ningxia is a delicious, easy-to-take staple for any family that offers immune support and all the things we love our high antioxidant supplements for.
Thieves oil was created for such a time as this that we've been going through the past 2 years! 😜😳🙏