08/02/2022 11:00 AM Central
Heidi M Hovan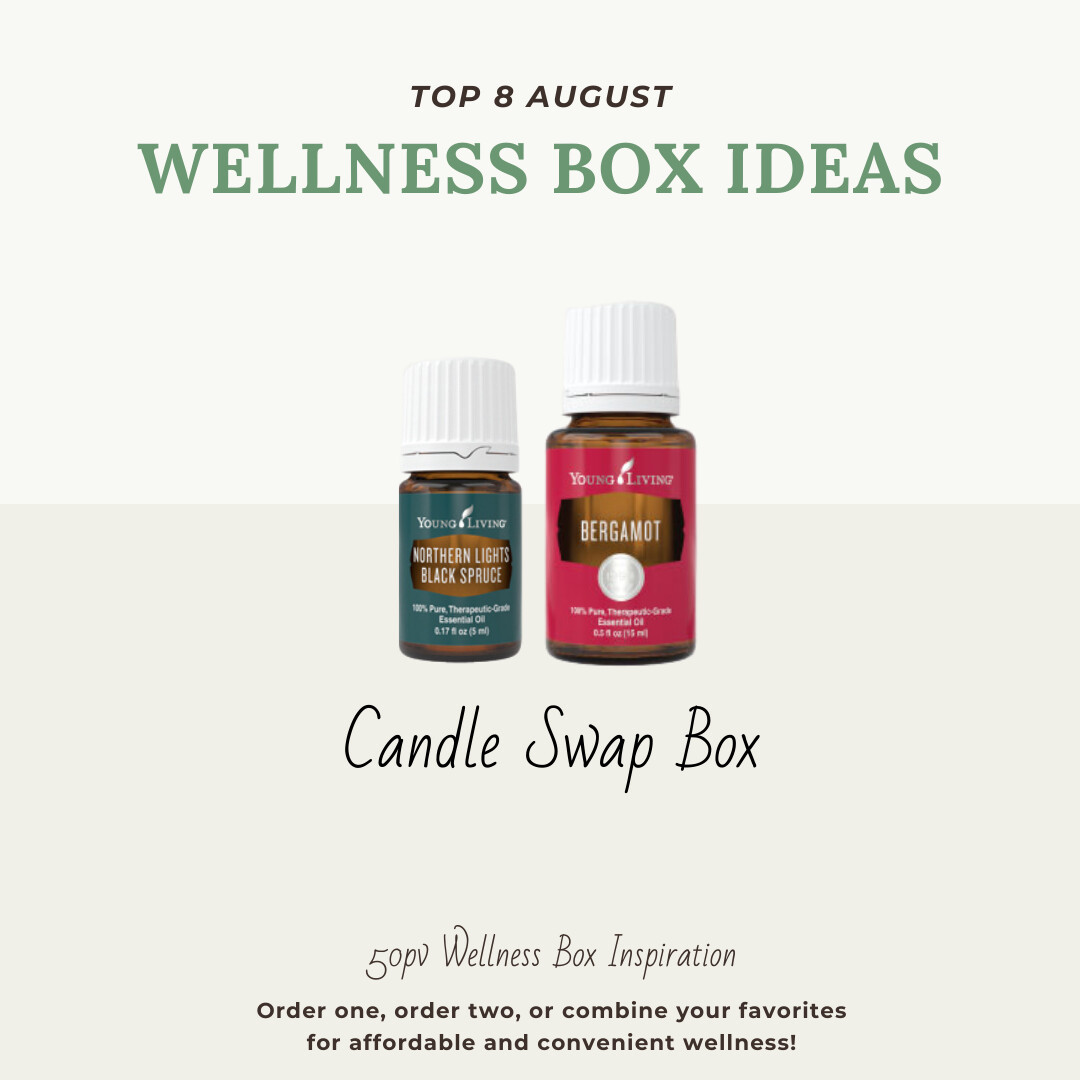 Here's another idea for you for your August wellness box. My daughter told me two years ago that ten years ago before we started oils, the warmer in her room made her throat itch and caused her lungs to get irritated.
Everyone loves a
Candle Swap
Box! If you love having an AMAZING smelling home, creating a soothing ambiance and want to do so without toxic candles, then a
Candle Swap
Box is for you.
Bergamot & Northern Lights Black Spruce
are two staple oils for your diffuser. They bring a luxurious earthy scent to your home and will last you a long time!
I hope these were helpful, friend. I'll share a few more ideas with you in the next few days!