06/27/2022 02:02 PM Central
Heidi M Hovan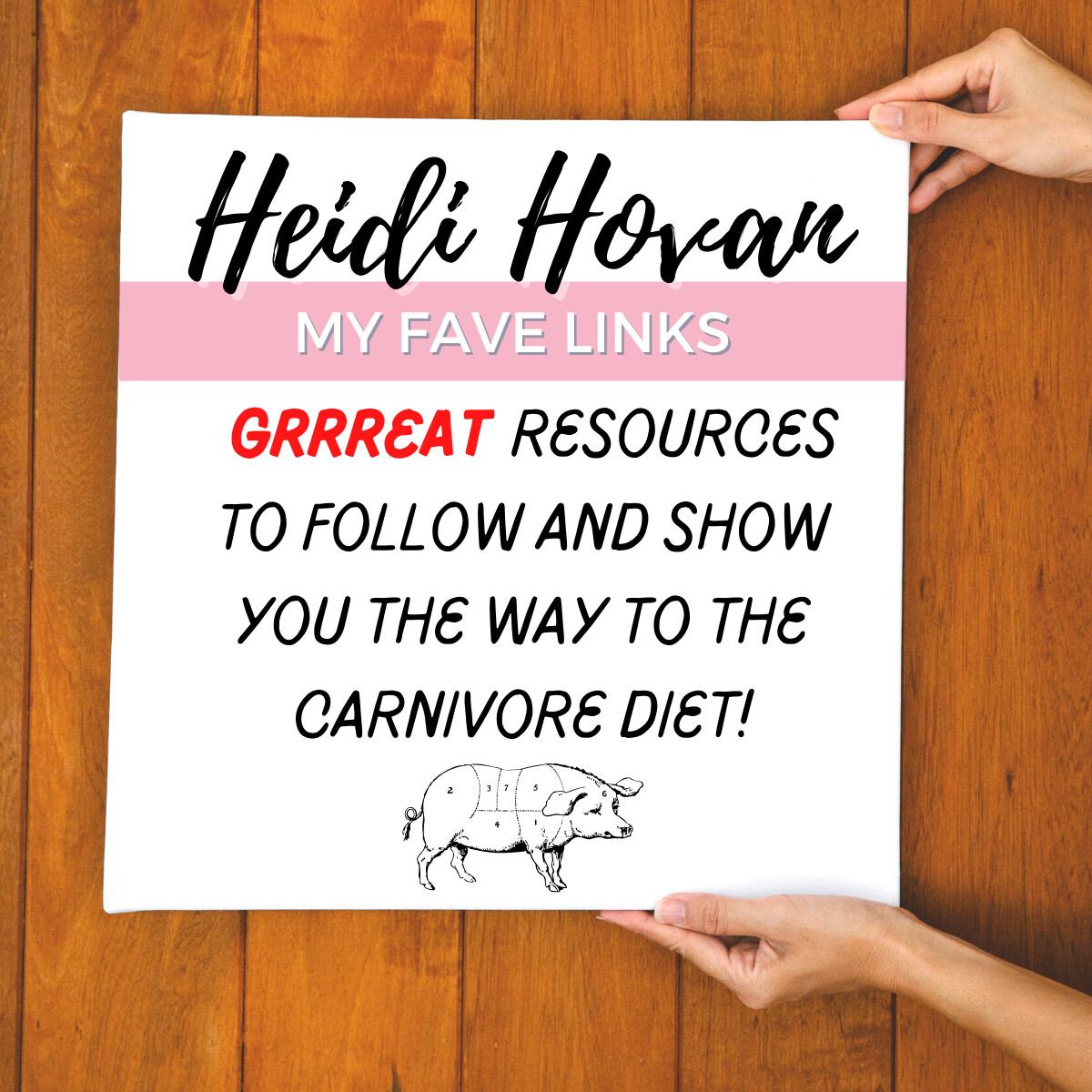 WHO YOU CAN FOLLOW TO GET MORE INFORMATION about Carnivore Diet!
I break the sources for great info on Carnivore into two categories – professionals (doctors), and lifestyle
content creators.
I do not diagnose, prescribe, treat, or recommend anything to anyone – on my channel I share what
works for me. You will have to take responsibility for your own health and consult your doctor if you
have any questions. I am not a doctor, and I do not play one on TV!
DOCTORS, their channels, and relevant books:
I follow so many more people, but I make sure I catch as many of the videos the above creators have done, as possible!