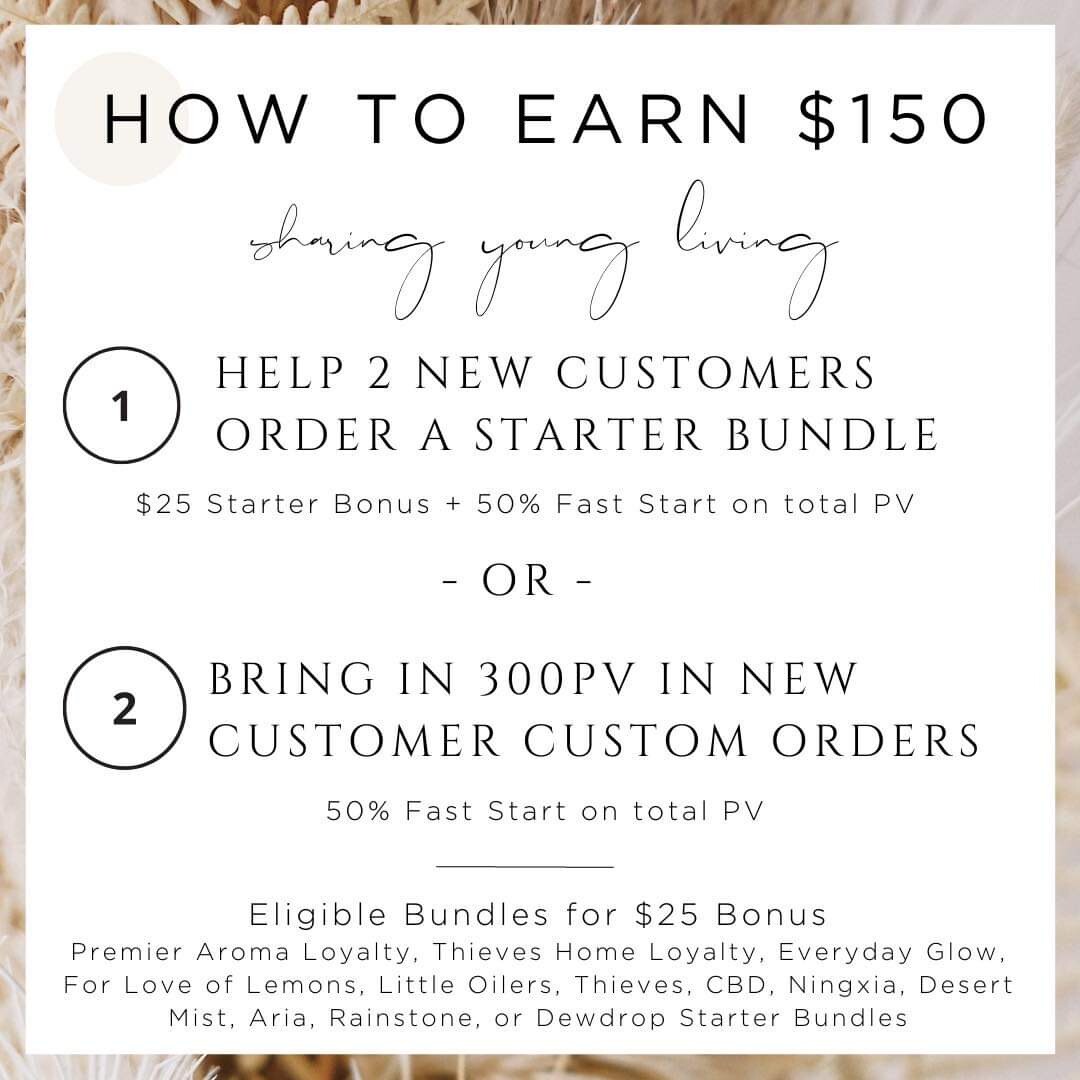 Earn HALF of your friend's first order, by the 18th of the next month! If they order 100 PV, you get $50! If they order 250 PV, you get $125!
BUT WAIT! There's MORE!!!
Go
HERE
to watch the YL video which gives MORE deets and steps you can take!
Click this button to meet with me to discuss this further!